Sparket Equestrian Events
Cumbria Fell and Dales Show 2017
Cumbria Fell & Dales Show will be held on Sat 3rd June at Jenkinsons Field, Brougham, Nr Penrith, Cumbria CA10 2DE. Easy access from M6 (J40) and A66 (Penrith). In hand, Working Hunter and Ridden classes, Including NPS Qualifiers
Revised Schedule. (posted 17 May)
Cumbria Fell and Dales Show 2016
Cumbria Fell & Dales Pony Show were delighted to be back at Jenkinsons Field on Sunday, 5th June for the 9th holding of their Show. The Day turned out to be a bit of a heatwave so competitors were advised to remove jackets in all classes.
Online entries and entries taken on the day were new to the Show this year and both well received and supported.
Fell entries were as strong as usual. Driving and Working hunter entries were increased slightly which was pleasing to note.
Michael Goddard from Devon judged all Fell Pony In Hand Classes and found much quality in the Youngstock entry. This was borne out by yearling Drybarrows Authentic going right through the card winning all before her to go Youngstock Champion, then In Hand Champion and then retained the sparkle to go Supreme Fell Pony Champion at the end of a long hot day!!
Raisbeck Calico owned and bred by Di Slack of Kaber filled the Reserve Supreme Fell Pony Spot with Anna Metcalfe riding. Calico won the Young Open and Intermediate on the way to the Ridden Championship prior to getting the Reserve Supreme Sash. Courtney Read was Reserve Ridden Champion with her own Darrenvale Chancer. This Young Pony won two well filled Novice Classes on the way to the Ridden Championship. Barbara Bell from the Waverton Stud of Fell Ponies judged the Ridden Classes.
Working Hunter Judges Sue Mallinson and Johnny Alderson found the Fell Pony Working Hunter Pony Champion in Ellen Jones's Lunesdale Wardance ridden by daughter, Sophie Jones. This is the third year this combination has won this Championship so a very consistent partnership!! Reserve to Wardance was Charlotte Wilson from Hexhamshire on Hades Hill Perry.
In Hand Dales Pony Champion was three year old filly, Castlehill Crystal. Owned and handled by Paul Steeples from Derbyshire, Castlehill Crystal won the Three year old Class, the NPS Home Produced Class and the Youngstock championship on the way to her In Hand Championship win.
Anna Pennell from Darlington sorted all the Dales Pony ridden Classes. The Championship went to Morlandsdale Mia ridden and produced by Julie Robinson and bred by Bert Morland of Kirkby Stephen. Reserve Ridden Dales Pony was Tabarl Mary Jane owned and ridden by Kate Watson from Ulverston.
Dales Pony Working Hunter entries were thin on the ground which was a shame as a professional course builder was used and lots of NPS Qualifiers were on offer. Champion was Nipna Flaming Katy ridden by Lucy Jones and Reserve Working Hunter Pony Champion was Westwick Paddy ridden by Joanne Owens.
Next Year's Cumbria Fell & Dales Pony Show will be very much in the same format with the addition of Stallion Classes. The Show would not go ahead without the generousity of the Jenkinson Family who kindly offer their field for the Show and Show Sponsors CARRS Agriculture of Penrith and PARAGON Veterinary Group. Show Organisers Hilary Fawcett and Ellen Jones are very grateful for this support.

THIS SHOW HAS CATERERS IN ATTENDANCE PROVIDING HOT AND COLD FOOD
A PROFESSIONAL PHOTOGRAPHER ALSO ATTENDS THIS SHOW
2016 Show

Ali Smith from Perthshire with FELL PONY SUPREME Champion, yearling Drybarrows Authentic.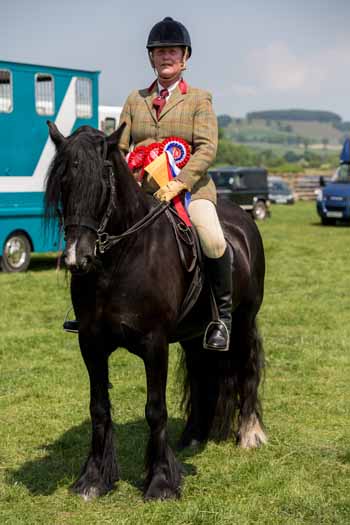 Reserve SUPREME DALES PONY Champion, Morlandsdale Mia ridden by Julie Robinson and owned by Mr & Mrs Metcalfe


Joanne Owens with her winning Dales Pony Gelding, Westwick Paddy
2016 Warm-Up Show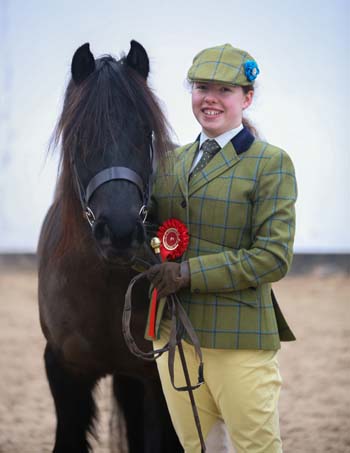 Winners at the Warm-up Show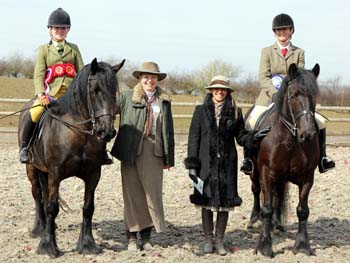 2016 Show - Fells

Ali Smith with Fell Pony Supreme Champion Drybarrows Authentic; WH Judge Sue Mallinson; Vet Paul May of Sponsors PARAGON; WH Judge Johnny Alderson; Anna Metcalfe with Reserve Supreme Fell Pony Champion Raisbeck Calico; Fell Pony Judge Michael Goddard.

Fell Pony Working Hunter Pony Champion Lunesdale War Dance ridden by Sophie Jones; Judges Johnny Alderson and Sue Mallinson; Reserve Fell Pony Working Hunter Pony Champion, Charlotte Wilson on Hades Hill Perry.
2016 Show - Dales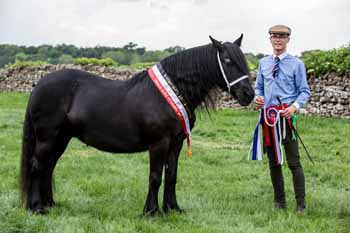 Supreme DALES PONY Champion, Colliery Beauty II handled by Lewis Fuller and owned by Mr and Mrs Ian Graham.
2015 Show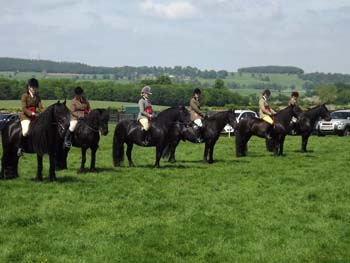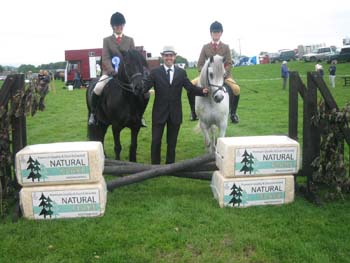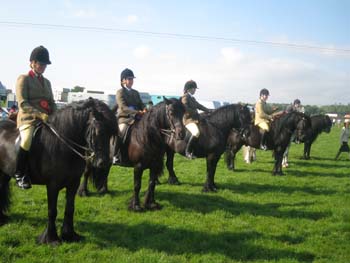 Results 2015 - see Results page
FELL PONY SUPREME CHAMPIONSHIP 2015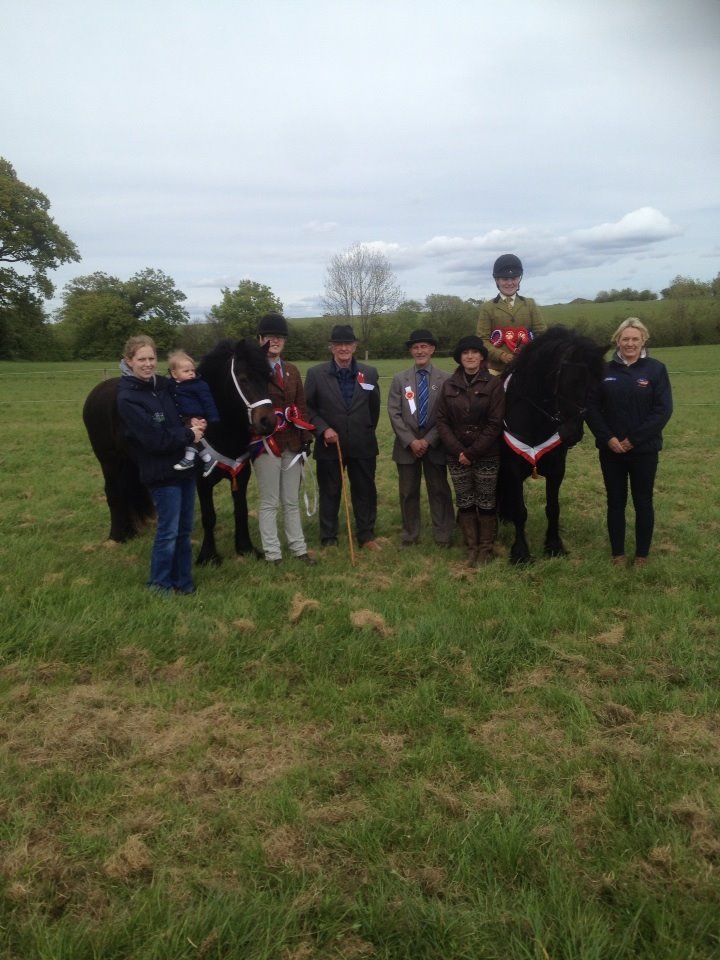 Sponsor, Miss Kelly Smith of PARAGON Vet Group with son James; Supreme Champion Pony, Conway Carole's Legacy, with handler/owner Stacy Longrigg of Appleby; In Hand Judge, Mr Bert Morland of Kirkby Stephen; Working Hunter Judge, Mr David Lee of Halifax;
Ridden Judge, Miss Judith Williamson of Ulverston; Reserve Supreme Fell Pony, Lunesdale Wardance with rider/owner Sophie Jones of Hutton John; Sponsor, Mrs Claire Cowx of CARRS Agriculture, Penrith